1. Features

1) Smooth and firm surface, avoid burr flash do damage to pig.
2) Strong corrosion resistant ability and rigidity, not easy to break.
3) Easy to install and clean, also with long lifetime.
4) All the pig flooring can be made according to customer request, sample and drawing.
2. Hot Products

3. Quality Inspection
1) No burr 100% all around the cast iron slats, with a smooth surface at the same time.
2) Cast iron flooring inspection of flatness, including the single and 5 floors' assembly.

3) Loading Test.
All our pig slats can meet the requirements that 500KG for single rib and 800KG for whole floor.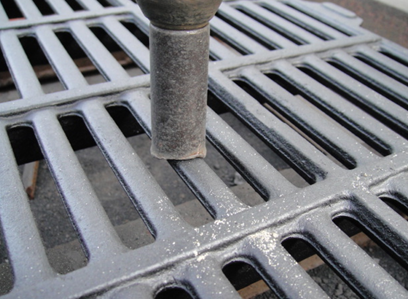 4. Packing & Shipping
Pallet of pig nursery flooring designed specially for the cast iron floor, we add fasten ribs in pallet's 4 corners.